Building Your Business
Introduction
It is with great pleasure that we present our Business in a Box concept!
As you may be aware Advanced Specialized Equipment (ASE) is the largest supplier to the carpet and restoration industry and a market leader in training in Australia and from our years of experience we have addressed this concept selecting the best quality equipment and products that are available world wide.
However you may not be aware that the team at Advanced Specialized Equipment are all experienced in carpet cleaning and restoration. The wealth of operational knowledge at ASE is unprecedented in the industry, plus Advanced also boasts the largest number of IICRC & ITI accredited instructors actively training around Australia.
Over many years, ASE has seen many business concept trends (franchises) that have been introduced into the industry – that have achieved mixed results. The major shortfall in these business models is that the financial returns are greater to the principle rather than the operator.
Success in business is a combination of a number of key elements – which is never clearly defined in fear that the contractor may become too successful. ASE has developed the Business in a Box to ensure the participant a solid foundation for their cleaning business and more importantly financial prosperity.
ASE understand the importance of your business growth – as we partner you forward with Business in a Box our return is achieved from supply, service and training.
The Business in a Box package includes, but not limited to:
State of the art equipment
Comprehensive training
Quality consumables and chemicals
Innovative marketing and business development
Quality assurance management program
24/7 operational support
This exclusive offer has only been made to a few of our valued clients, ASE trust that you will be excited by the Business in a Box model – come along for the ride.
Equipment
We have recommended a range of equipment that has a reputation for reliability, easily maintained and of course value for money. Most importantly we have based the package on the Steam way 4100LX that delivers 240 degrees temperature in 2 minutes; pressures up to 1250psi; and a vacuum that produces up to 300cfm. This will enable consistent performance and allow two operators to work the machine at the same time with no loss in performance, plus this machine has the quickest recovery of any truck mount on the market which enables the operators to move from job to job without any loss in productivity.
The vehicle will be set out for ergonomic use as well as having first class presentation. ASE will induct the Business in the Box client with all the equipment which will take 4 hours. As a quality service provider and to cover liability issues we will introduce an equipment capability sign off, a copy will be with the client, and a copy on file at ASE.
Warranty
ASE offer Business in the Box clients the industry's most significant warranty available:
Steam way Gold Warranty
2 years on Steam way truck mounts – (excludes filters, belts, hoses & wear maintenance items)
10 year warranty on Steam way truck mount frames
6 months warranty on Steam way consumables – filters, belts, hoses & wear maintenance items
Windsor Sensor – 12 months manufacturers warranty
Sahara Pro air mover – ASE 10 year warranty
Vehicle
ASE fit out all makes and models of vehicles truck mounts and it is our opinion that to meet you're requirements that you purchase a vehicle similar to Toyota Hi-Lux Diesel Turbo – long wheel base 6. This vehicle will provide you plenty of power at the same time is very economical – approx 800km per tank. As all the recent makes, these new Toyota's also have creature comforts to make it a very comfortable drive.
For work safe reasons a cargo barrier will be compulsory and we recommend a mesh construction which does not inhibit airflow. To comply with occupational health & safety we will install both a first aid kit and a fire extinguisher.
Installation
The fit out will include: marine ply on the floor & side panels; the floor will be sealed; the sides will be insulated for vehicle protection; the trim will be marine carpet on the floor and insulation cloth on walls & ceiling.
All equipment will be fitted and be housed in purpose built storage, this includes; truck mount; water tank; waste tank; chemical rack; air mover containers; hose reels; and all accessories mounted.
Maintenance Program
To ensure that your equipment is maintained in peak condition we have included a maintenance program. Not unlike a motor vehicle, a truck mount requires regular servicing to ensure a proactive approach to maintenance as determined by manufacturer's specification based on hours of operation.
50 hours change oil, engine check
100 hours change oil filter, standard service
500 hours major service, oil, spark plugs, belts etc
Most of our truck mounts average approx 800 hours per annum and we will ensure that the franchisee can perform fundamental oil changes if required. ASE proposes that we service the truck mount 4 timers per annum – at the same time we will service all of the other equipment in the vehicle.
ASE will complete a service log for all Business in Box clients.
The standard pricing for the service program per annum is $3,750. ASE will provide Business in a Box clients the program for $2,100 – a saving of $1,650.
Training
The key for a successful operator is training, not only does educate the participant on the technical side of carpet cleaning, it also instructs them on practical application and productivity. Training is a long term commitment and we offer a large range of courses to suit may applications.
Advanced Specialized Equipment's training division is the Interactive Training Institute (ITI) which is a registered training organisation with the Institute of Inspection, Cleaning and Restoration Certification (IICRC). Established in 1972 the IICRC with over 40,000 registrants is the largest non-profit registry of inspectors, cleaners and restorers serving US, Canada, Great Britain, Australia and New Zealand. The IICRC provides world-wide training and certification to industry professionals.
Our aim is from day one for the participant to understand that they will be a qualified technician and will be professional. The courses that we recommend will be:
Carpet Cleaning Technician Course (CCT)
Upholstery Cleaning Technician Course (UCT)
Spot & Stain Course
Once these courses are completed participants will receive dual certification from ITI.
The CCT & UCT course are $595 each. We propose that each franchise inducts two operators per course – the cost being for two courses for two students $2,380. Business in a Box clients cost will be $1,785, a saving of 25%.
The ITI Spot & Stain course will be complimentary to all franchisee.
ITI fees are free for the first year annual fee of $50.
Consumables
We have enclosed a list of products that will be the start up pack for your business. We have included the Steam Way or Bridgepoint chemicals which are the market leaders in product – if required we can offer an alternative of our own ASE Sovereign chemicals. Included is a standard order sheet that can be used nationally at any ASE outlet.
We would thoroughly train the franchisee on the safe & proper use of the chemicals and provide a 2 MSDS books per vehicle. As well as the standard chemicals we have over 60 specialty products that cater to clean surfaces from cleaning smoke damage to pet odours – which can be purchased to order upon request on national pricing.
The range of products and services available include:
Steam Way International – truck mounts, accessories and chemical
Blue Line Equipment Co – truck mounts and accessories
Ace Equipment Co – truck mounts and accessories
US Products – portable extraction equipment, hepa filters & accessories
Dri-eaz Products – restoration, drying equipment, hepa filters, ozone & chemicals
Roto-vac International – hard surface tools
Roller-vac – restoration equipment
Bridge Point – chemicals
Hydra-force Products – carpet cleaning and restoration accessories
TES – thermal energy drying systems
Master-blend – chemicals
Hydro Extreme – restoration equipment
PMF – wands and accessories
Sovereign Collection – chemicals
Truvox / Cimex – scrubbers, polishers
Windsor – portable carpet extraction, scrubbers
Polivac – polishers, buffers
Micro-fibre – cloths, mops, trolleys and accessories
Marketing
A key element to business growth is marketing and business development.
Firstly, we must evaluate your existing client list and determine your target audience. You may currently service the domestic market with a few commercial market clients – ASE will assist you growing sales with these clients. However, we may be able introduce you to new markets which may include: health care, aged care, hospitality, government and restoration industries.
Secondly, ASE wills critic the services that you provide to your clients. You may be offering carpet cleaning and some tile cleaning – ASE will assist you in developing new services that may include: hard floor cleaning, upholstery cleaning, curtain cleaning, and mattress cleaning.
Business in a Box has comprehensive marketing support will include: business card design; brochure design & presentation; customer presentation and service techniques; double your income sale program; and valuable contact leads and introductions.
The advertising tools that used may include:
Business Cards
Letter box drop
Door hangers
Services brochure
Service checklist
Client folio cards
Promotional concepts
Marketing also includes how you present your business in the market place – this covers your vehicle signage and presentation; uniforms; yellow pages; and media advertisements. ASE will ensure that you use the medium that will return you the best value for money campaign.
The way forward
To ensure that we support Business in a Box clients we should prepare a program to roll this out detailing existing equipment requirements, forecast potential product requirements and if required facilitate training. In accordance with quality accredited procedures, the program will include a timeline highlighting key milestones and designating responsibilities within both organisations.
A supply agreement should be entered into detailing contract pricing and service commitments. Obviously lead time will be important to facilitate vehicle purchase & fit out. The scheduled first three can be programmed at the same time as you set up the franchisee contractual obligations.
I trust that this meets your requirements and if so, let set up some time to get things underway.

Warranty
Our products are compliant with warranties under Australian Consumer Law

100% Australian
We are authorised suppliers of leading brands of locally made surface cleaning products.

Price Best Guarantee*
Bringing the best cleaning products to the Australian market at the best prices - guaranteed.

Fast Delivery
We promise prompt delivery to your door and you can track your order online.
LOOKING TO START A CLEANING BUSINESS?
LOOKING TO START A CLEANING BUSINESS?
clients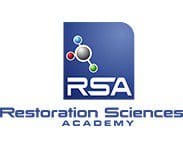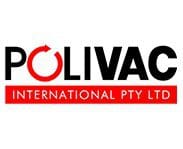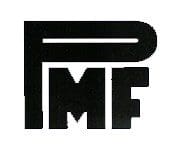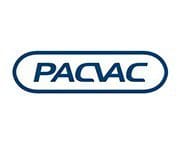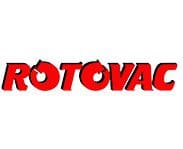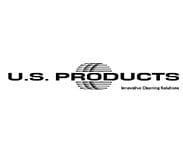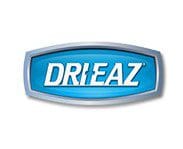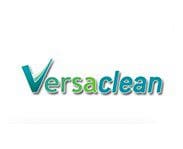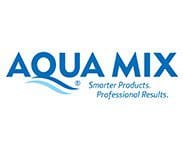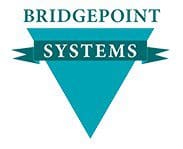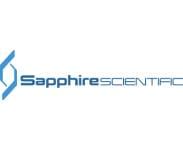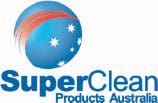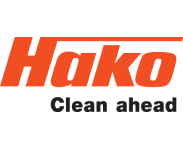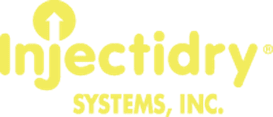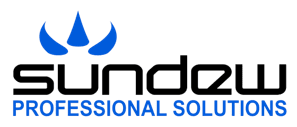 Stay up to date with the latest news
Stay up to date with the latest news