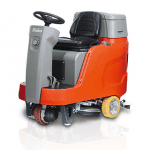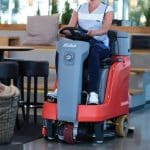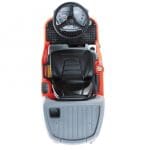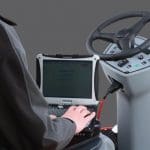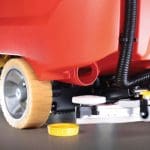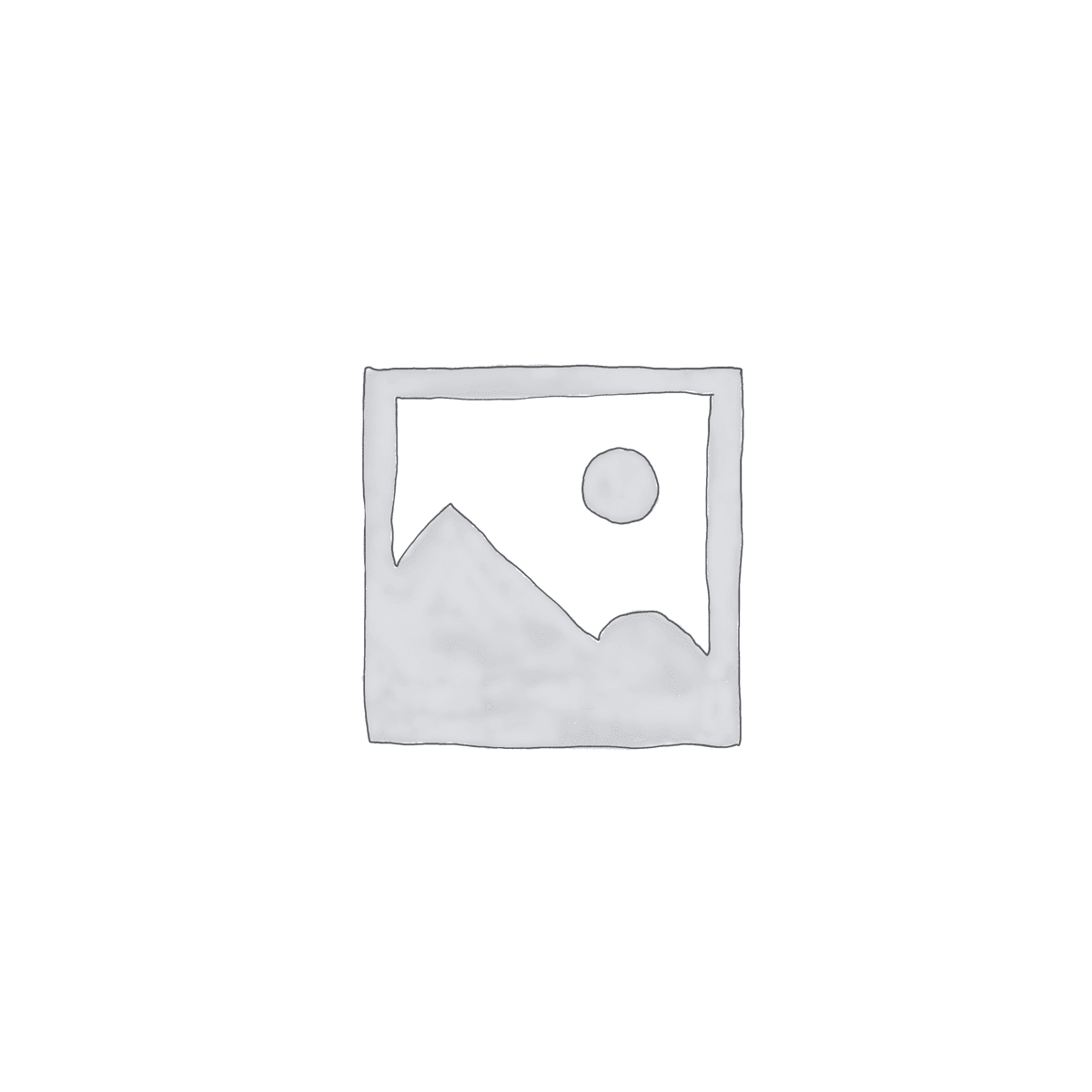 Scrubmaster B75 R Compact Battery Electric Ride-on Floor Scrubber
Automatic filling
Time saving: While the machine is filled up automatically, the operator can use the time to carry out daily maintenance tasks or other jobs.
brush discharge
Two at one swoop: Both brushes can be replaced quickly and easily in a single work step.
diagnosis
Quick and easy: Easy access to the diagnosis interface allows maintenance tasks to be carried out or adjustments to be made to the machine parameters directly and with very little effort.
tool holder
Always ready to use: The tool holder allows stowing away both the hand-held vacuum tool and the squeegee safely and easily and have them ready at hand when needed.
tank cleaning
Easy to clean: The design of the recovery tank with smooth inner surfaces allows easy cleaning and removal of residue and coarse dirt.
maintenance door solution tank
Clean: Direct access to the solution tank, enables easy cleaning/ rinsing.
Key Features
Compact dimensions
Superior maneuverability
Ergonomic design for maximum operator comfort
Transport speed of up to 6 km/h which may be controlled and reduced at the push of a button
Long running time
On-board battery charger
Easy to operate
Hand-held vacuum tool to clean difficult to access areas
Integrated work headlight enables cleaning in dimly lit rooms
The new Scrubmaster B75 R can access areas that could previously only be cleaned using walk-behind scrubber-driers.
Compare